Live Free or Die is coming to DVD on July 24th!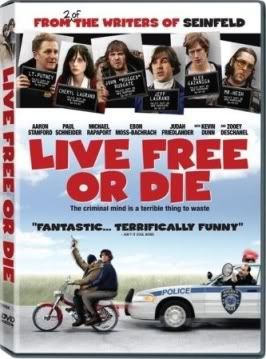 Finally! After seeing this at the Seattle International Film Festival last year
whatsupdoc_
and I were wondering when this would be released in theaters or on DVD. It will be in
theaters
in a few select cities later this month. But for the rest of us we'll be able to purchase this in July!
For those of you who haven't seen it yet... you're going to love it. It's quite hilarious. :D
Available for pre-order on Amazon.com
P.S. Fangirls... where are you? Where's the love? Wake up out there! :P